Getting to know this too late in the day, but still, better late than never!
Today, Google's Doodle featured Mr Roger Hargreaves 76th birthday and a total of 16 doodles are designed. Who is Mr Roger Hargreaves?
Charles Roger Hargreaves (9 May 1935 – 11 September 1988) was a British author and illustrator of children's books, notably the Mr. Men and Little Miss series, intended for very young readers. The books' simple and silly stories, with bright-coloured, boldly drawn illustrations, have been part of popular culture for over 25 years, with sales over 85 million worldwide in 20 languages.
Source: Wikipedia.
Frankly speaking, I've never watched the series before, but I think I've saw some of these characters before. Kinda cute, that's why I decided to blog about this. 16 doodles! Really took me sometime, keeping on refreshing the page waiting for all 16.
1. Mr Bump: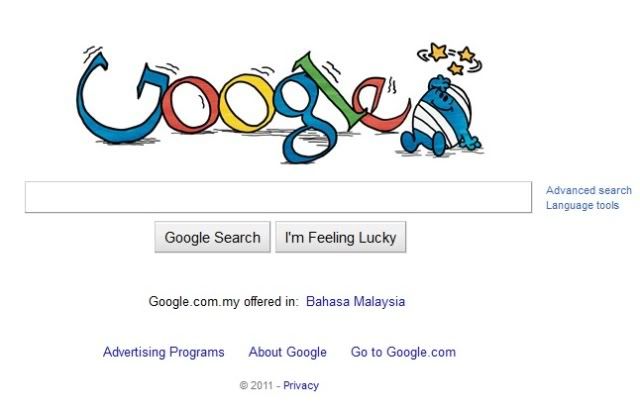 2. Mr Dizzy
3. Little Miss Naughty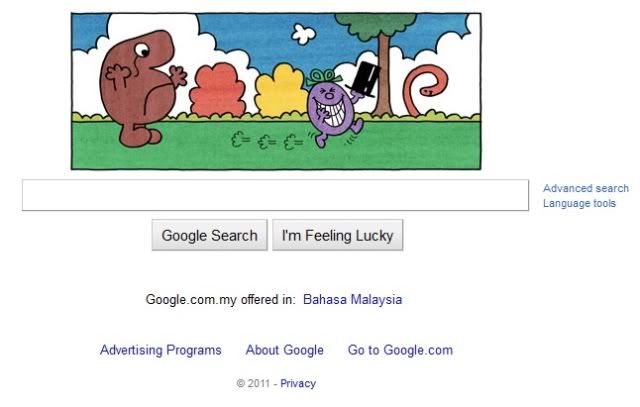 4. Little Miss Curious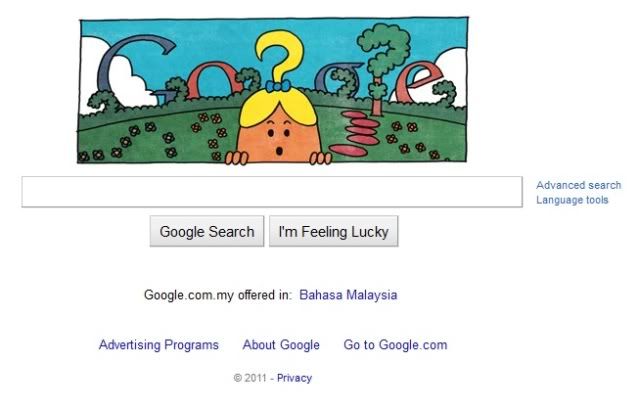 5. Mr Messy
6. Little Miss Sunshine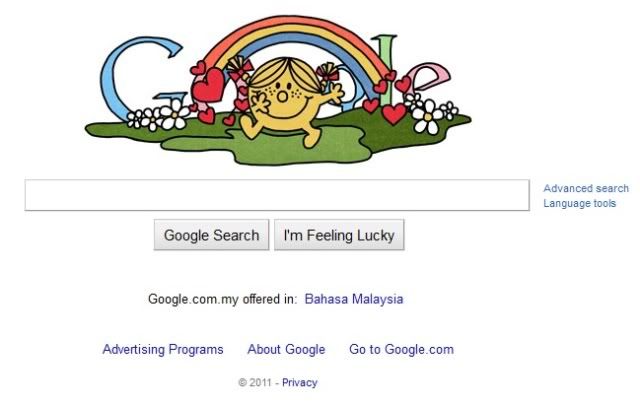 7. Little Miss Magic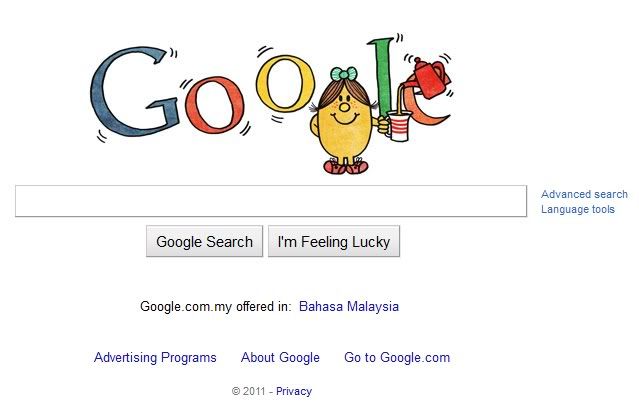 8. Little Miss Tiny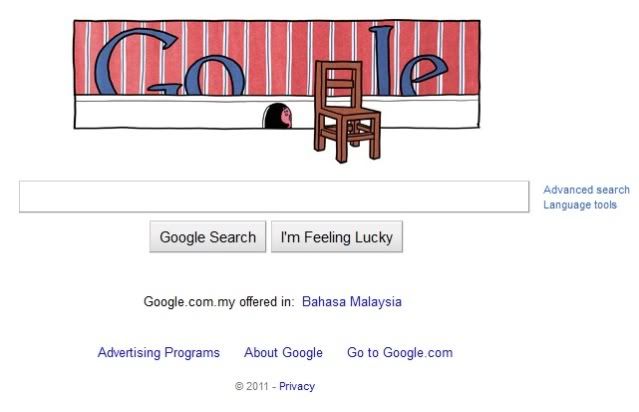 9. Mr Funny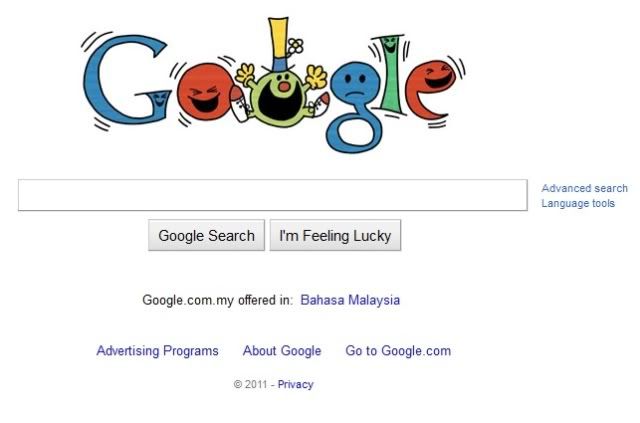 10. Little Miss Shy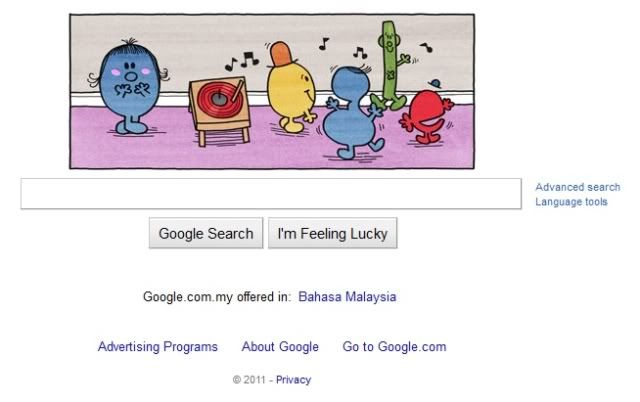 11. Little Miss Chatterbox
12. Mr Forgetful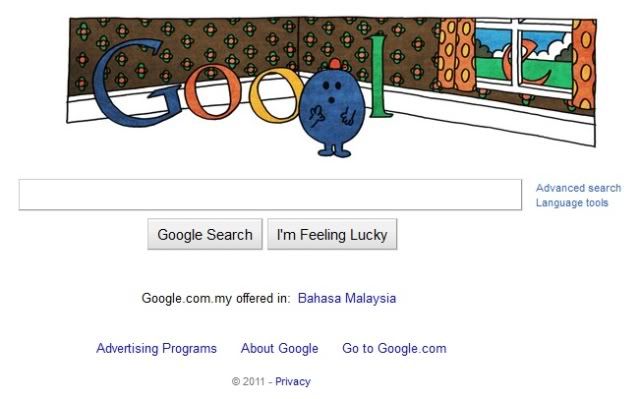 13. Mr Tickle
14. Mr Happy
15. Mr Slow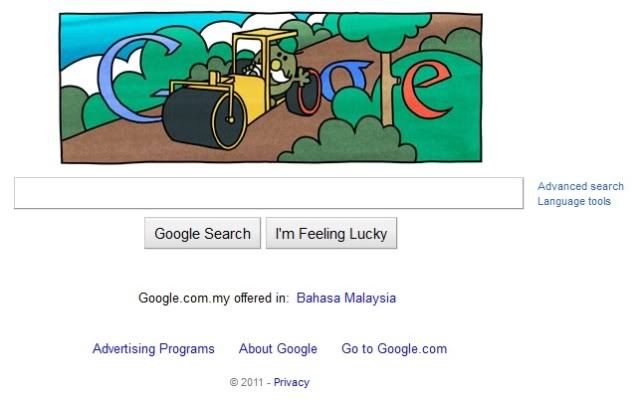 Finally, Mr Rush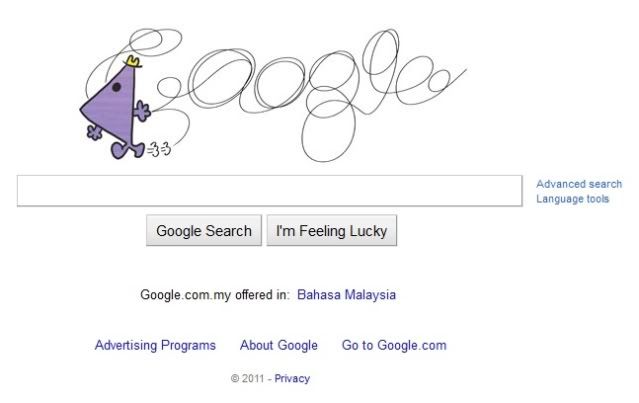 Waited for a long time for this. Haha..
If you are interested, try google image for 'Roger Hargreaves' and you'll find all of the character he draw. Enjoy!