As informed by a friend yesterday, The Sun, a free newspapers in Malaysia is giving out Liverpool poster today. Thou I forgot to get it from UM library this morning, he took an extra copy for me! Wohoo!!!
Here's the 'Family Photo' of Liverpool.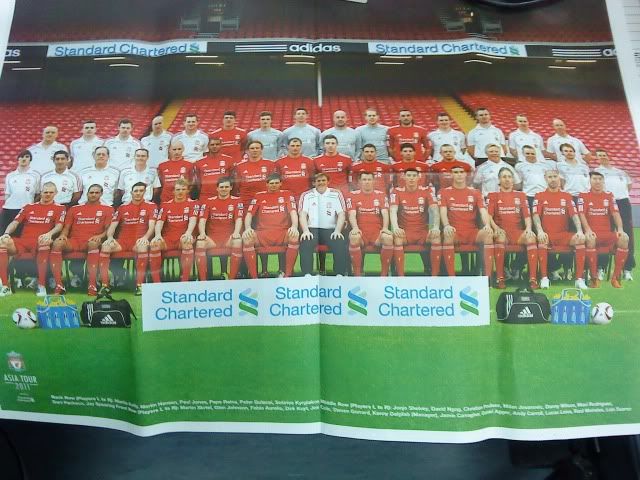 More to come later (I have no camera on hand now!!!)
Thanks to The Sun, Standard Chartered and Eric for the poster!